Well Dressings have made a welcome return to the small Derbyshire village of Tissington.
Well dressing is a tradition made famous by various Peak District villages across Derbyshire and Staffordshire.
The tradition involves residents elaborately decorating wells across the village with only natural materials such as petals, beans, moss, leaves, seeds, and eggshells.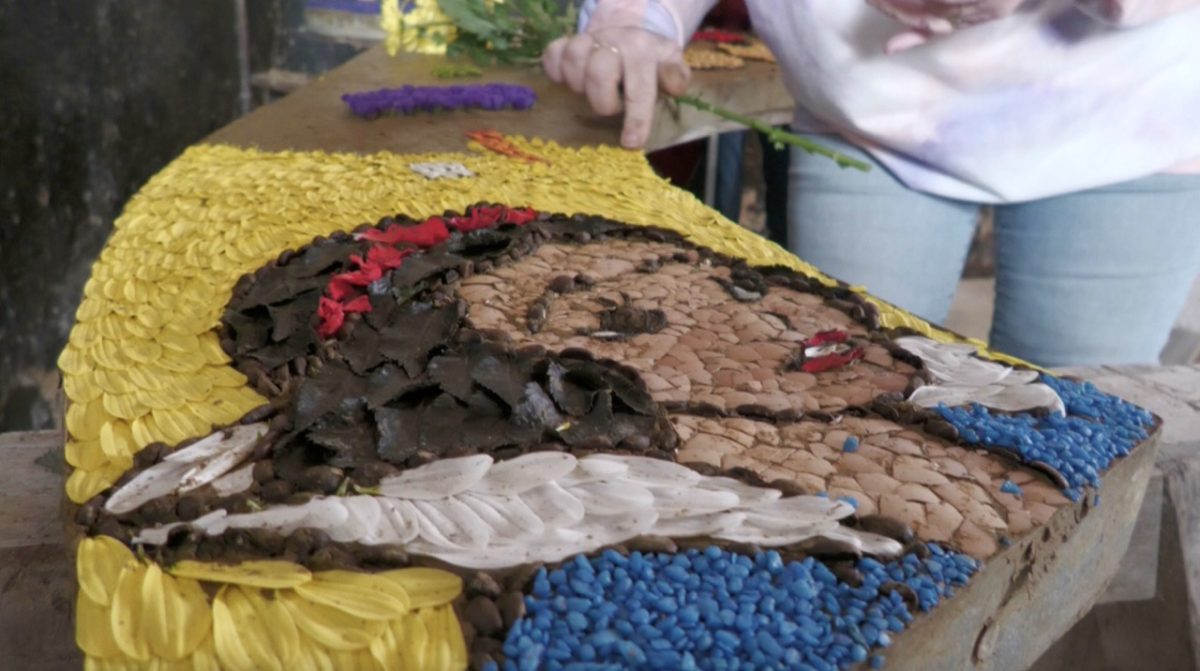 The well dressings happen annually in the village, usually at the end of May and is thought to date back to the Pagan custom of offering gifts to the Gods for a reliable water supply.
Another possible origin of the tradition is villagers celebrating the purity of the water from the wells, after they survived the black death in 1348, since this was the first year well dressings were recorded in Tissington.
A video showing some of the highlights of the Tissington Well Dressings. Credit: Bethany Harrison
This year's event, which runs until Wednesday (May 24), includes a variety of well designs, such as the celebration of 100 years of Disney, 60 years since the closure of the Ashbourne to Buxton trainline and multiple biblical scenes across the six wells including an impressive depiction of the 'Fall of Rebel Angels' at Hall Well.
https://www.facebook.com/Derbyshireproud/posts/pfbid02iUj2db5Vu1fMQJXtBfumu1t1RzApRyu71xCEQQZ5R4wqtFpwjfSgFGQhhyuBW1YJl
As tourists flock to the village to take a look at the wells, the village has set up a variety of stalls and activities for visitors.
A video is being shown in the St Mary's Church, in The Street, hosted by The Open Air Mission following the story of the well dressings and what they mean to the village of Tissington.
In the nearby village hall, a craft fair is being held, alongside the sale of coffee and cake by the 2nd Ashbourne Scouts to raise money for their new Scout hut.
And all the usual Tissington shops are open such as On A Wick & A Prayer, Herberts Fine English Tea Rooms, Tissington plant Nursery and Catherine's cakes honesty stall.
https://www.facebook.com/TissingtonWellDressings/posts/pfbid03XAoJr9jCk6nHRmGE4iAVcsVntRGNo1p4LKi3fEeJeBcrtbyeo4W7GzeeFGdZGtSl
This years well dressings went up on Thursday, May 18, and will be on display until Wednesday (May 24).
Parking costs £3 per car and £15 for coaches, all profit will be given to charity.
The village has a one way system in place, visitors must use the entrance 600 yards after the main gate on the A515.