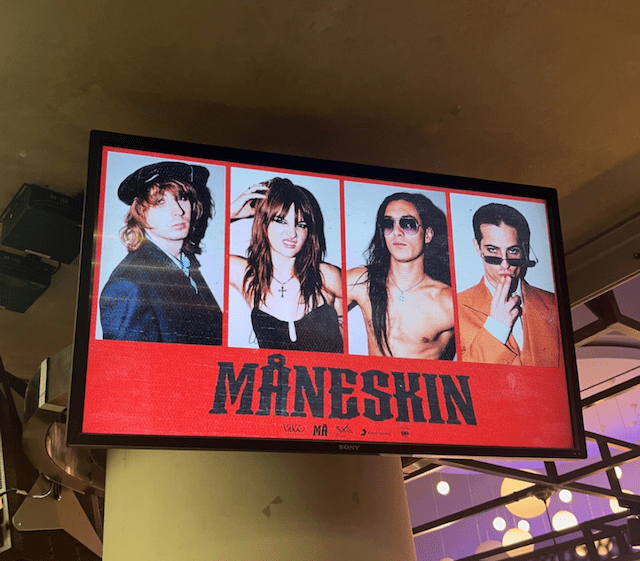 The Italian band who won Eurovision in 2021 have become a worldwide sensation – with their current tour Loud Kids selling out in various places around the world but mainly countries around Europe.
The band started their tour in the United States last year in October – and just had their last show in Estonia to wrap up the proceedings.
But they will not be on break for too long because they announced in early March of this year that they will be going on another world tour, starting this September.
Måneskin have had quite an exciting journey after winning Eurovision back in May 2021, from only having a small following fanbase to now having three billion Spotify streams, six million followers on Instagram and selling out venues like the O2 is a very big achievement from a once small group from Rome.
I was able to attend their sold-out show at the O2 Arena in London this month – to see for myself why this group have become such a hit sensation all around the world.
As an avid fan myself, I was quite shocked at how close to showtime people were starting to arrive. The show was set to start at 8pm and there were still a large amount of seats to be filled five minutes before the show.
I was very impressed with two things about Måneskin's staging: the lighting structure and the B stage they had set up for later on in the show.
I asked Frey Ricci, who is a 25-year-old Italian Måneskin fan, what they thought of the lightning throughout the entire show.
Frey said: "The lighting throughout the entire show was insane. The fact the whole set up would change positions at different songs was something I was not expecting to see in their show."  
With Frey having worked in theatres as a lighting technician, they knew a lot of technicality relating to the structure. Frey said: "Måneskin has honestly hit it out of the park with the lighting because having such a complex structure like that is not typical for groups that are not locals." 
Joey Buckley, who is a London student, was also someone I was able to stop and talk to after the show. They had a standing ticket for the concert and were able to be close to the B stage.
Joey said: "When I found out that there was going to be a B stage, I knew I'd have to make the effort of getting a place by it so I could have a close look at my favourite band."
When lights went out and the lights on the B stage came on, fans got excited and thought that the whole band would come out but only leading man Damiano David and guitarist Thomas Raggi came out.
"Even though only the boys came onto the B stage, I can honestly say I had the time of my life and listening to one of my favourite songs being sung right in front of me made my entire year."
Måneskin put on an amazing show and fans can expect more of that in their next tour later this year, when they make their return to the UK with a show in Manchester on December 19th.