Notts County fans cried 'tears of joy' after securing an emotional return to the Football League as the Magpies defeated Chesterfield on penalties in the Vanarma National League play-off final at Wembley. 
Following an end-to-end encounter, the game finished 2-2 after extra time with Ruben Rodrigues' late finish taking the game to spot kicks, with Cedwyn Scott firing home the winning penalty. 
The Magpies narrowly missed out on an automatic return to League Two after finishing just four points behind champions Wrexham despite amassing an astonishing 107 points during the league season. 
County's total would've been enough to win the division in every single previous National League campaign, however, season ticket holder Jack Johnstone admits "nothing beats the emotion of going up through the play-offs."
"I can't believe we've finally done it. There have been times this season for example against Boreham Wood last week and today where you just think 'today won't be our day', but thankfully we managed to do it – thank God we did. 
"I was there on the day we got relegated to the National League and cried for days, and I'm sure I'll be crying for days to come, but this time it will be tears of joy."
Paul Longstaff is another one of the 26,000 Notts fans that made the trip to Wembley for the game and said that he feels like it is a new era for Notts County after making a return to the Football League after a four-year absence. 
The 28-year-old, from Arnold, added: "Luke Williams is an absolute legend. He's come in here and got us playing some of the best football I've ever seen at Meadow Lane. 
"The whole group have bought into his philosophy of controlling the game and playing attractive football, something which was lacking at the Lane for many years. 
"This is just the start for these boys I'm sure. Hopefully, with some backing in the summer, we can push on and aim to make it back-to-back promotions. That would be brilliant wouldn't it?"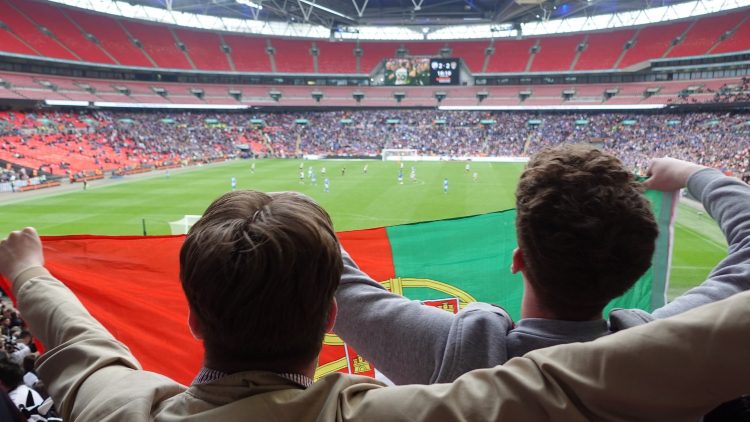 On a day of celebration for County, players and fans also celebrated the life of Chief Executive Jason Turner who died aged 50 in March. Turner, who had been in the role since early 2016, passed away suddenly to the shock of all involved at the club. 
Lifelong fan Peter Wilson described Turner as a "great man".
The 62-year-old added: "He would often be at games spending a lot of time talking to fans and brought a feel-good factor around the place even we were going through tough times on the pitch.
"You could tell he truly cared about the club, so I'm ecstatic Luke [Williams] and the players could get us over the line and finish his hard work getting this club back where we belong. 
"There is no doubt about it, the players played with added fight because they wanted to do it for Jason. He's definitely up there somewhere smiling down on us, seeing the club he loved back in the Football League."