Leicester four-piece indie/rock'n'roll band Gazelle will drop their highly anticipated new music video for their new single Lady Blue Sky "in the next couple of weeks" says manager Steve B.   
The group have a past of creative and superbly choreographed music videos – and, in one of their debut singles, Finger On The Trigger, well-known British actor Stephen Graham heavily featured.  
They have recorded their newest music video on a rooftop building and it is "going to be very successful", according to Gazelle fan Danny Nesbitt – who starred in the set recorded in Leicester city centre.  
A key feature of Gazelle's music videos is their use of loyal fans, friends and family, to keep it all authentic. They have a large proportion of fans who follow them up and down the country and all they usually travel together on a "party bus", as fan Danny referred to it as.   
Most of those fans were all used on the day in the video on top of Leicester city centre pub Hogarths – and some were also involved in the recording down on the ground outside of the opposite pub The Market Tavern.
Nottinghamshire local and Gazelle manager Steve said: "It was a great occasion, they (music video days) always are."
He added: "Whenever we record them, it's always a great day out and good fun to do. Our followers and fans are so important to us, we're all such a good crowd, those that get involved are terrific.   
"It's certainly one of our best singles, and the video is going to be ace. It should be out in the next couple of weeks."  
Gazelle fan Danny was used in the video – and he said he's also looking forward to a "busy summer" following the band.   
 "Recording the video was great fun, seeing random people on the street below passing by enjoying it was wicked to see. I think the video is going to be very successful," said Danny.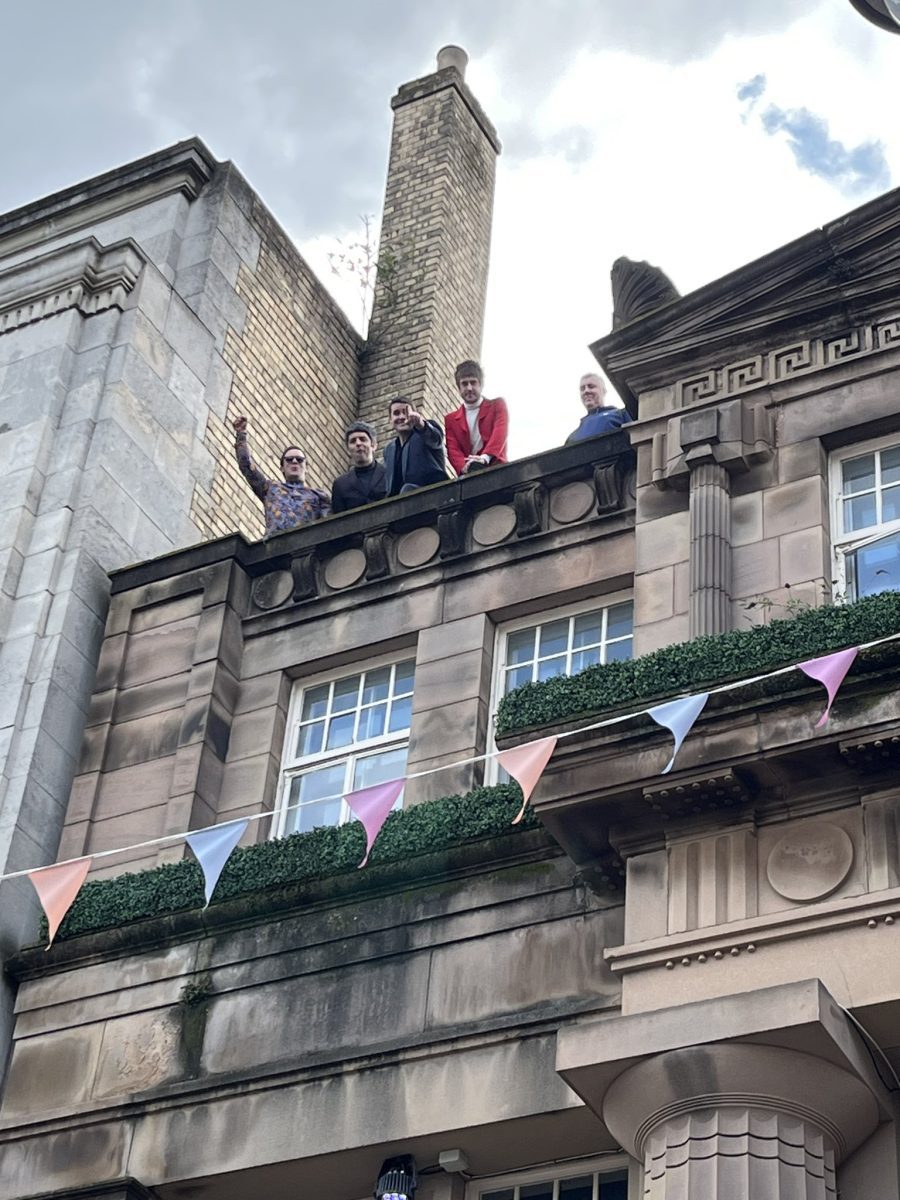 Danny also spoke about upcoming gigs following his participation in the video.     
"[There's] plenty coming, it's going to be a busy summer. [There] should be loads on the party bus and I'm particularly looking forward to MosFest in Sheffield. There's a lot of fans of Gazelle there – and they'll certainly have a lot of support."  
Gazelle will play at MosFest at the Don Valley Bowl in Sheffield in the first weekend of June in an event headlined by legendary ska band Bad Manners.   
 The Leicester band will play on the Away Day Radio Stage in a line-up full of entertaining names including The Skinner Brothers and the Lottery Winners.   
***MOSFEST FESTIVAL SHEFFIELD***

Saturday 3rd June @MmfestivalM
Sheffield Don Valley Arena

What a line up we have as this is one festival not to be missed this year
so make sure you get your tickets fast as all VIP TICKETS have sold out.https://t.co/stIdykUcVH

****FULL… pic.twitter.com/mUdRk5QblF

— Awayday Radio (@AwaydayR) May 3, 2023
A previous release from Gazelle, Arcadia, was filmed in a run-down Texan cowboy village in an enthralling bar brawl involving all sorts, so this one for latest single Lady Blue Sky has a lot to live up to.