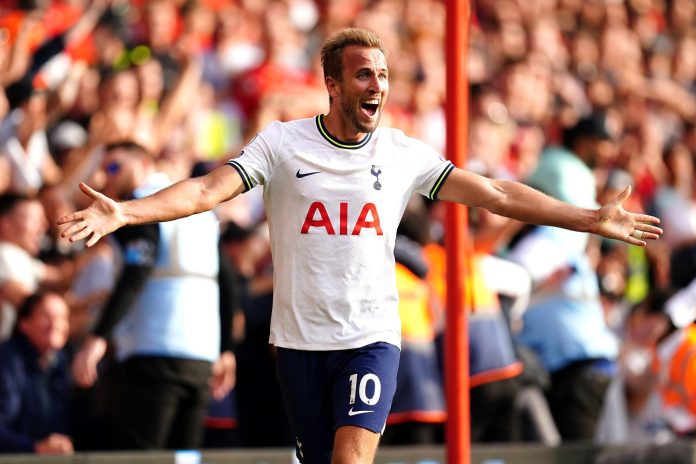 Another game, another Harry Kane goal, and another record equalled.
There was one shining light in Tottenham Hotspur's to a 2-1 defeat against Europa League rivals Aston Villa, as Kane converted a penalty that, although only consolation, made it 27 Premier League goals for the season.
This is a tally that would have won him the golden boot in seven of the last 10 Premier League campaigns, but even more impressively, Kane's goal at Villa Park was the 24th league fixture in which the England captain has scored.
This return of scoring in 24 different matches equals the record in a 38-game season, first set by Liverpool's Mohamed Salah in his maiden campaign with the Reds in the 2017-2018 campaign.
Harry Kane has now scored in 24 Premier League games this season

That record is the joint-most of any player in a 38-game season along with Mohamed Salah in 2017-18 pic.twitter.com/bTlJCBWJlq

— The Spurs Web (@thespursweb) May 14, 2023
Despite it not being a season that Spurs fans will look back upon with fondness, in front goal Kane has rediscovered some of his best form.
But what is the secret behind this staggering consistency?
Wolverhampton Wanderers under 18s coach James McPike, who himself was a striker in his playing days, explained the difference between a good striker and a great striker such as Kane.
"I think it's that instinct. That killer instinct, that decision making in the final third. Do I disguise the finish? Do I go for power?
"Do I know where I'm putting it before it comes in and arriving in the right areas? There's lots of instinctive feel and anticipation with playing upfront and being the first to react.
"A lot of times players are looking for the cut back and looking for the shot from outside the box or to get touch on the ball rather than, 'I'm the forward, I'll get in the box, I'll let them play and I'll go and finish.'
"So I think there's a lot around that instinct and that feel for where it's going to land."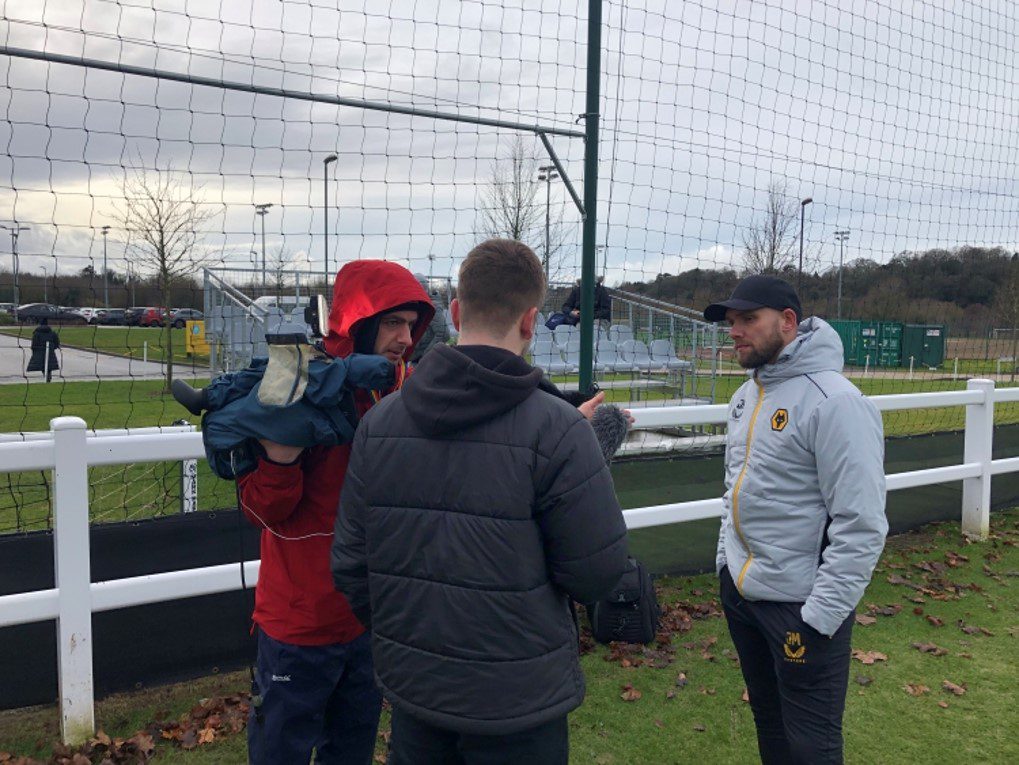 Harry Brooks, a Spurs supporter and full-time youth coach who co-founded the Round World Football Academy, also gave his opinion on the key attributes of an elite level forward.
He said: "It's not that there's a single thing, but generally speaking, what I find that separates the academy players who go on to be professional players and the ones who don't quite make it is that mental strength within.
"It's that desire to kill and to give the best of themselves as often as they can.
"If you picked up Harry Kane, for example, and put him in anything in the world, he would still be Harry Kane. He'd be fantastic."
Tottenham only have two games remaining in what has been a turbulent campaign, first hosting Brentford before making the journey north to face a Leeds United side battling fiercely against the drop.
Kane scored in both of the reverse fixtures earlier in the season and a goal against either of them in the final weeks will take him clear of Salah to become the outright holder of the record for the highest number of games scored in.