Throughout the pandemic, Walsall Community Programme has continued to help support the local community with several different events and programmes.
2021 has been an enormous year for the programme. Difficulties have been there; the pandemic has caused them, but the programme has overcome them.
Speaking on the difficulties the pandemic has caused to the Post 16 Education programme, Marc Wilkes, 39, manager of sport at the programme, from Featherstone, said: "It's been a bit of a struggle, for obvious reasons with the pandemic, in terms of students being in isolation, being away from college and missing training.
"It has impacted them on a mental level; as well as impacting them physically.
"Some players have come back fit, because they have done extra in the lockdown period, but some have not."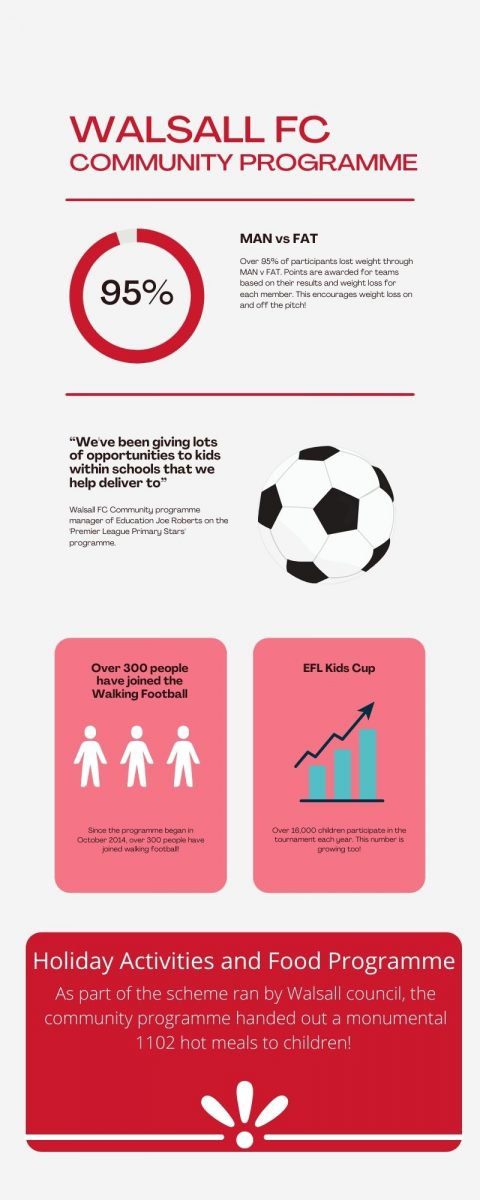 One programme that has thrived this year is the Holiday Activities and Food programme. As part of a wider government scheme, Walsall have been able to help provide free meals to children within the community.
One person who has been heavily involved in this scheme is Martin Manley, 37, manager of health and engagement, from Walsall. Talking about the government scheme, he said: "We have applied for funding through Walsall council and we have managed to secure funding for this year.
"We have engaged with up to 100 children, who accessed our football activities followed by a free meal."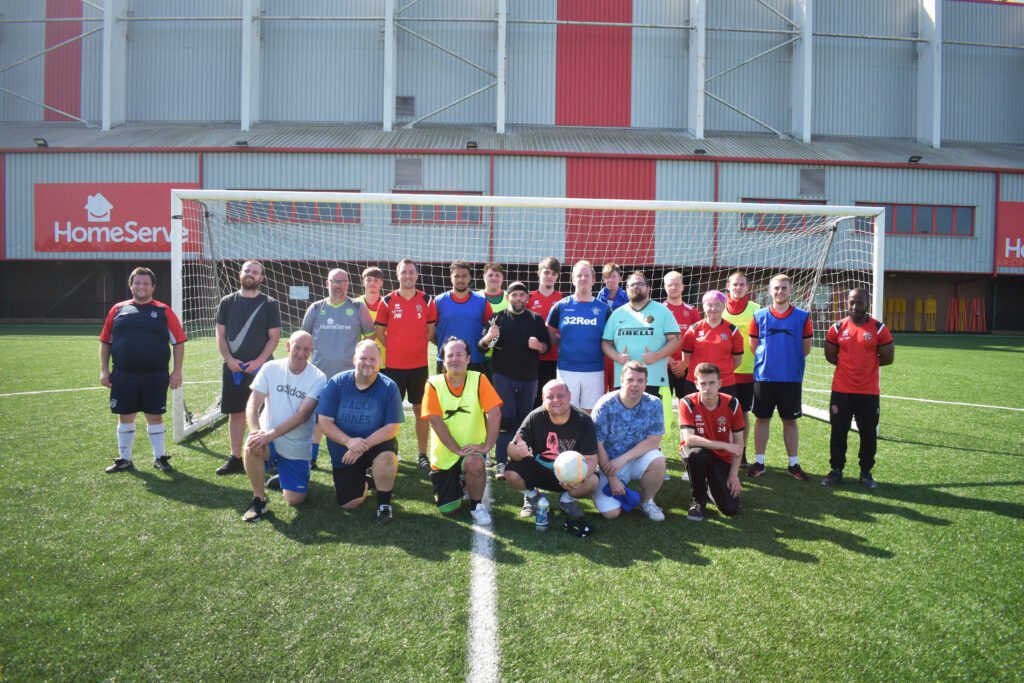 In October of last year, Walsall introduced 'Beat the Block' – a scheme to help promote positive mental health and wellbeing.
Manley spoke on this programme too, he said: "There are two aspects in it that it can help to improve. First of all, the physical element: the football. It's also always good to improve your mental health by being active.
"The second part is the social aspect. After the session, we currently get them into our community hub. This is where they can have a tea, have a coffee and it's just a general conversation about what's going on.
"It may be football or it might be something that is going on in their life that we may be able to support further."
Walsall Community Programme has continued to grow and reach the high standards that are set out to be achieved. A successful year in what has been a difficult time. Looking back on the past year Wilkes spoke on his favourite project, he said: "What I've enjoyed recently is working closely with the coaches: giving them more support and more direction, arranging CPD events.
"I think that's the most enjoyment I have had recently; just having more interaction and giving the coaches that support."
Read more: Walsall Community Programme's top five moments of the year.