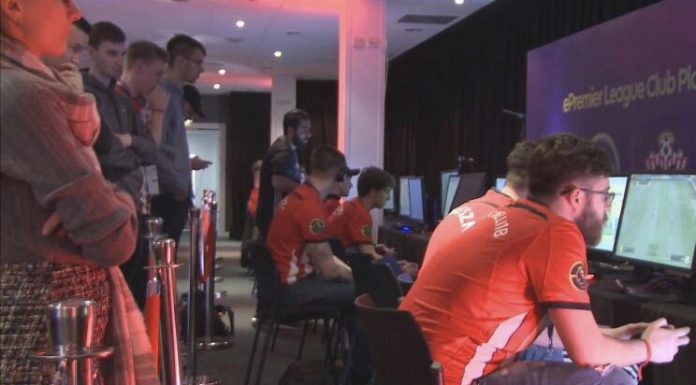 Video-gaming has quickly become one of the most popular forms of entertainment in recent years. According to estimates, there were roughly 1.5 billion active gamers in the year 2020, playing a multitude of games all across the globe.
One of the most favoured games that attracts millions of players is football-based FIFA. The current edition, FIFA 21, is said to have sold over 1.5 million digital copies within the first month of its release, making it one of the most sought-after games in the contemporary market.
In this game, there are several modes where players can switch between competing for esteemed rewards in Ultimate Team, battling in street football on Volta, or collaborating in a team with friends in Pro Clubs,
Arguably the best feature is that of FIFA Ultimate Team, where gamers create their own football clubs, buying and selling players and icons of the modern game in an attempt to climb through divisions and reach the top. However, as fun as it may seem, the game the can have negative effects on gamer's mindset or mental health.
Artur Caltabiano, a 21-year-old Chiropractic student from Hampshire, is an avid FIFA player and has played every edition on his PlayStation since 2012. He knows all too well the euphoria of reaching the upper echelons of the FIFA community, but also the disappointment of a draining losing streak.
"FIFA definitely has an effect on people's mental health. Personally, for me, it allows me to escape and relax after Uni or revision which can be very stressful, so it allows me to get out of that state of mind.
"However, as many people other than me will say, it can also be one of the most frustrating games in the world as well.
"When some games don't go your way it can be infuriating, especially if you're playing FUT Champs which is a weekend league. Some of the game mechanics can rile you up and the game-play can be unrealistic at some points.
"I've never been one to take the game too seriously or literally, but there have been times when my mood has been massively affected because of FIFA games that I've played.
"There are plenty of stories I've heard of people breaking controllers or receiving threatening messages after a match, because some people take losing extremely badly!"
In 2019, Caltabiano represented Southampton FC in an e-Premier League tournament at St Mary's Stadium, having qualified in a group of 16 players from around 400 across the region. He recalled the day being an exciting occasion, which tested both his gaming and mental limits as get took on some of the best FIFA players in the country.
"I have always loved playing FIFA," Caltabiano said. "I played in the e-Premier League PS4 tournament in 2019, where I decided to register as a joke at first to see how far I could get and see how good other people around the country were.
"The first stage was the online qualifiers where you would get put up against other people who registered for Southampton.
"We would play 1 match with our Ultimate Teams and based on the result (win, draw or lose) we would gain or lose points from the starting 1000 we had at the start of the qualifiers.
"I ended up qualifying in 15th out of just over 400 people.
"The top 16 qualified for an in-person tournament where I got to go to St Mary's Stadium and play an in-person tournament against the others who qualified. I even got a free Southampton shirt with my gamer-tag on the back!
"In the end, I managed to get through to the Quarter-Finals of the tournament and lost in extra time. The winner of the whole tournament went on the qualify for the Finals of the e-Premier League, which was shown live on Sky Sports, and competed for a prize pot of £50,000 against the winners of the other Premier League teams' tournaments."
"FIFA is a brilliant game and it is something that me and my friends will constantly play together and talk about.
'It does have its negatives, but, at the end of the day, it is just a game that was created for enjoyment, so some people need to try and perhaps take it slightly less seriously!"