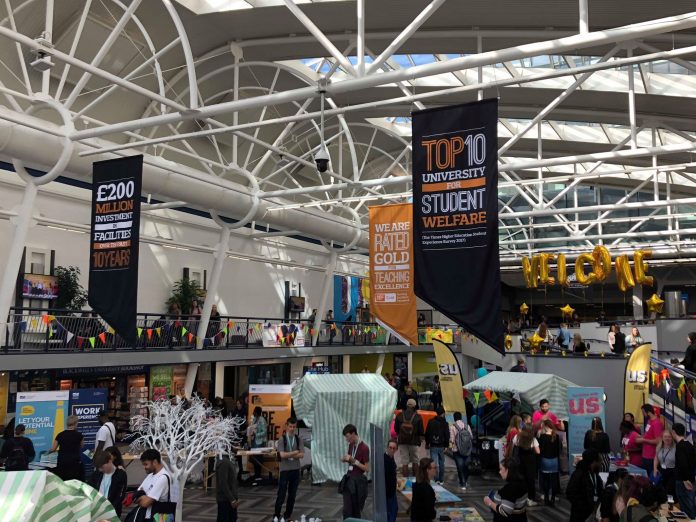 Written by Elise Towell, Emily Fish and Nicola Priest
The University of Derby held a Student Experience Fair which is aimed at providing a "dynamic and transformational educational experience."
The fair was held on September, 27, 2018 in the university's atrium at the Kedleston Road campus.
The aim of the event was to get students to get more out of university than attending lectures.
Organiser Russell Lewis, from Birmingham, said the the fair showed students what is on offer and what they can get involved in.
He said: "It's not enough to just have a degree.
"You need something to make you stand out."
Ioana Batcu, 19, a business student from Romania, felt the event was welcoming and friendly and had provided her with lots of insight into the university's wider opportunities.
Derby student Emmy Hawkins, 34, said: "I hope to get some advice on university life and find out what the university has to offer and if there's anything I'd like to join."
Student Voice representative, Louise Harvey, said the fair gave her an opportunity to engage with students in hope they will join the student panel.
She said: "Being at the fair actually gives me the chance to speak face to face with students.
"The problem with social media is that students sometimes miss opportunities to voice their opinions through the student panel."
Marketing representative Ryan O'Riordan added: "The fair allows me to engage with students and explain how they can create online content to promote the university to prospective students."
To find out more about what the university has to offer visit www.derby.ac.uk or tweet using the hashtag #YouAtDerbyUni