Sheffield Wednesday will lock horns with South Yorkshire rivals Barnsley for a place in the Championship next season – with the play-off final taking place on Monday, May 29 at 3pm inside Wembley Stadium.
Both sides come into the final in contrasting styles. Sheffield Wednesday overturned a record-breaking four-goal deficit to get past Peterborough on Thursday night. Barnsley, on the other hand, edged a closely-fought tactical battle with Bolton, 2-1 on aggregate.
Ahead of their second leg against Peterborough, Darren Moore gave a rousing speech to the fans on the big screen. However, even he couldn't have imagined the response he got from his players and the fans.
"What we've done has not sunk in yet because it's just been a remarkable night of football. There was a real never-say-die attitude from the boys", said Moore, according to Sky Sports.
"We've been working all week on changing the mindset and doing some good work in training. We did that and there was a great belief. Even taking penalties, we had done it all week in preparation."
The Owls also say they watched Liverpool's comeback against Barcelona and spoke to psychologists in preparation for their Hillsborough showdown.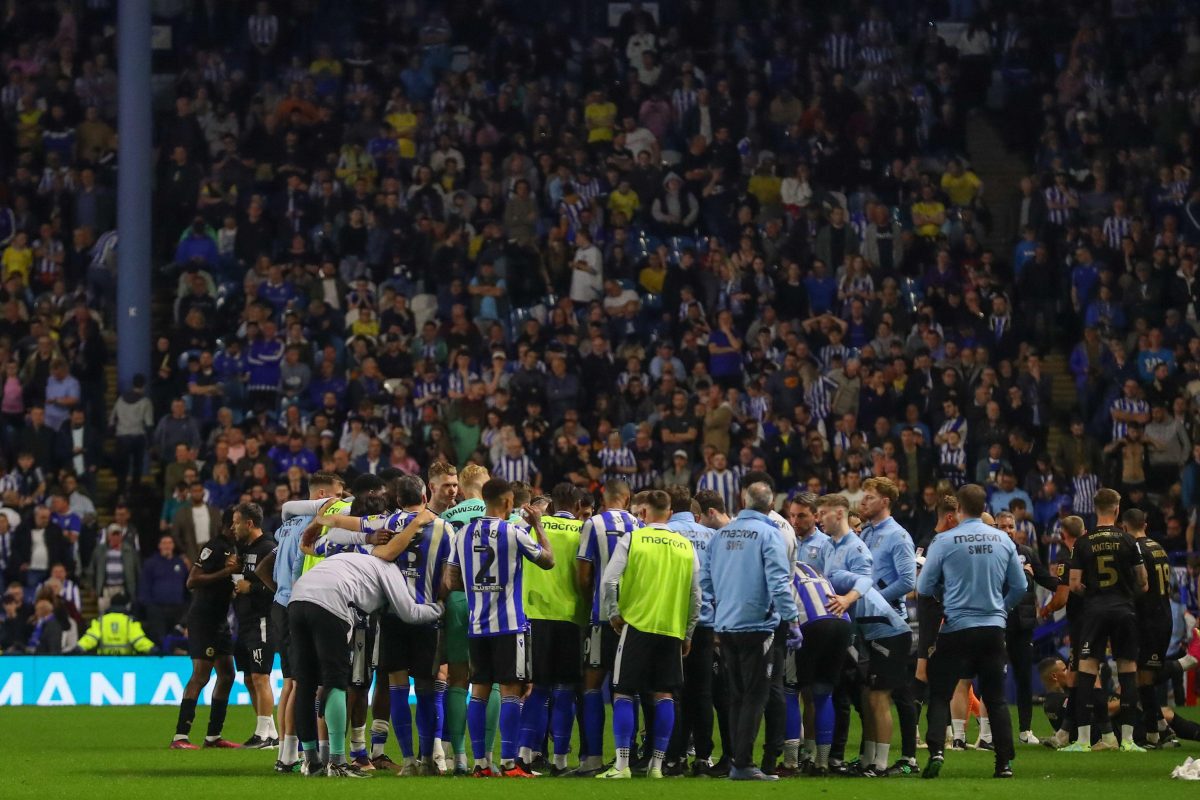 Despite the blue and whites heroics last week, Barnsley are confident heading into Monday's promotion decider. The Tykes did the double over the Owls this season, winning 2-0 and 4-2 respectively.
Barnsley head coach Michael Duff has praised his side's tactical adaptability heading into the final. He suggests nothing will surprise them and no team will out-pass, press or bully them physically.
According to the Yorkshire Post, the former Burnley player sent a stark warning to the Owls: "They've been up there all season and I think Darren Moore has smashed every record going. So we know the challenge ahead, but the few losses they've had, we've been two of them."
He continued: "We know we can beat them. There'll be no arrogance, we know we'll be up against it."
Barnsley have been allocated 37,325 tickets for the final and the Owls have been allocated 700 fewer.
Tickets will go on general sale for the Reds this Tuesday. However Wednesdayites will have to wait two more days until Thursday.
After selling 12k tickets on the first day, Barnsley thanked their supporters on Twitter earlier today. If Barnsley don't sell out their total allocation, these could be given to Sheffield Wednesday fans, due to tickets being sold in blocks.
👏 One hour into day 2⃣ of sales, and the crowd keeps on rising for our trip to Wembley!

🎟️ Tickets on General Sale ⤵️

— Barnsley FC (@BarnsleyFC) May 23, 2023
Ahead of the final, the following pubs have been assigned to each set of supporters.
Barnsley (west side of the stadium): The Green Man and Wembley Box Park
Sheffield Wednesday (pubs on the side of the ground): The Blue Check, Wembley Tavern, Stadium Sports Bar, The Torch and Crock of Gold.
Supporters have been warned that they could be fined £500 if they are found drinking on the streets.
Tim Robinson has been confirmed as the central referee for Monday's final and the assistant referees will be Shaun Hudson and Akil Howson. The fourth official will be John Busby.
VAR will be in operation for all play-off finals this season. Tony Harrington will be overseeing that department for the South Yorkshire derby.