Watford Women returned to the Barclays Women's Championships after beating Nottingham Forest Women at Stadium MK in Milton Keynes – and fans could not get enough of the occasion and the fact the game was broadcast live.
Poppy Wilson's first-half header proved to be the difference between the Northern and Southern Premier Division champions. While Watford enjoyed promotion, the result left Forest in the third tier for a 12th season.
Goalkeeper Jacqui Goldsmid made several crucial saves for Watford, including two impeccable saves that stopped Yasmin Mosby and Sophie Domingo from getting Forest back into the game.
Forest had plenty of chances to make it level after the break but could not capitalise on the opportunities.
Naomi Hughes has been a fan of football for as long as she can remember and said it was incredible that the game was broadcast.
Hughes said: "The fact that people could tune in to the play-offs on BBC iPlayer as well as listen live on BBC sport is amazing. Last year, no one even knew when the play-offs were happening – and this is all because people are becoming more invested in women's sports and care a lot more."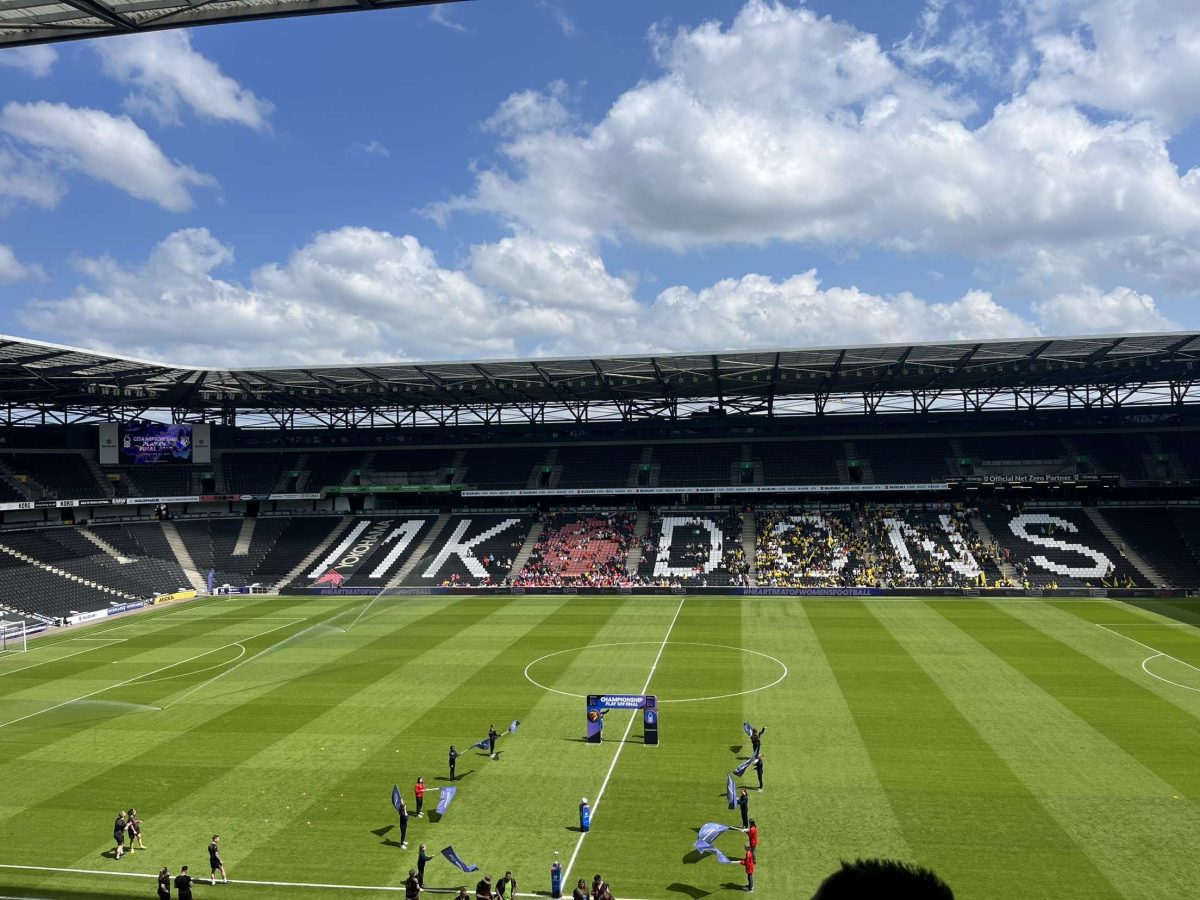 Hughes is also a Forest fan and was extremely proud of how the girls have done.
Hughes said: "I am so proud of the entire team; I've been to practically every home game this season and seen us show such resilience, my heart was in my mouth that final day because it was huge.
"The fact that it came down to us and Wolves – I was constantly refreshing Twitter to check on both scores, hopefully, next year the girls can show this same fight and we will get to the Championship."
Ben Clarke, who was at the game, said the atmosphere was incredible despite the attendance being only 3,007.
Clarke said: "You could hear all the chants being sung, it was incredible, although I was a little bit surprised considering some of the other games that took place this season such as when we (Forest) got over 5,000 in the city ground, it's a shame really because a big occasion like the play-offs, you do want a big attendance.
Watford were relegated from the Championship last season, while Forest remains in the Northern League. It all came down to the final day as Forest and Wolverhampton Wanderers were level on points, but it was goal difference that saw Forest crowned champions.
Watford also took it to the final day as they drew level on points with Ipswich Town Women.
Promotion rules will be changed from next season, with the winners of both the Northern and Southern Leagues being promoted, This will get rid of the play-offs, and two teams will now get relegated from the Championship, which Hughes thinks is a good thing:
"I think that this is a huge step in the right direction for the lower tiers, both Forest and Watford have earned the right for promotion-winning their leagues, it's unfair that they have to have another play-off just to see who goes up when they have both worked hard, so next season it's going to be interesting seeing which two teams make it to the Championship."