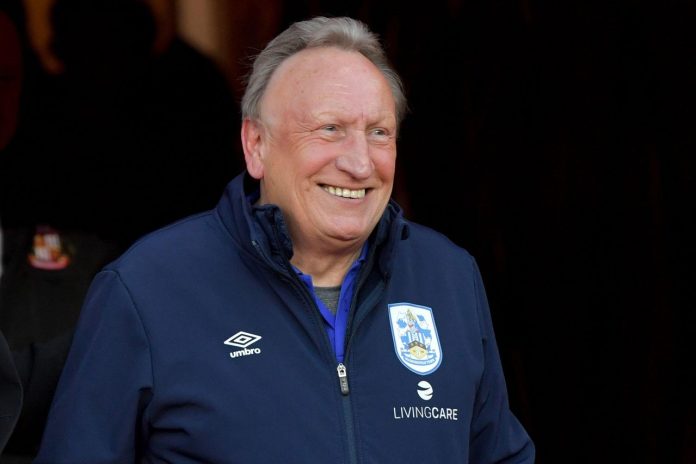 It seemed over for Neil Warnock after the announcement of his retirement in April 2022 hit the headlines. After 42 years in the dugout, he appeared to be hanging up his whistle.
But almost exactly 10 months later, Neil rushed home from a holiday in America to take charge of Championship strugglers Huddersfield Town.
Previously, the experienced manager took charge of The Terriers between 1993 and 1995.
In an exclusive interview with StoryHub, Warnock said: "We knew saving Huddersfield was going to be difficult.
"After my first three games we were seven points adrift, and we had 11 out of the top 12 to play. It looked pretty dire. We hadn't won since the end of last year.
"I never really look at things in a negative way, my glass is always half full."
When Warnock took over with a 15-game contract, the Terriers were five points adrift of safety and 10 points off 18th place, where they would eventually finish.
It wasn't an easy ride for Warnock, with three games to go safety was yet to be secured and his side had a daunting trip to Cardiff.
The 74-year-old said: "You go to a lot of places and the doom and gloom merchants everywhere.
"When we were going to Cardiff the fans were telling me 'we never win at Cardiff'. You just have to put that to one side. People seem to thrive on telling you the negatives.
"Too many times, managers tell their players how good the opponents are and forget about what they need to be doing. I would rather tell my players what they're good at, rather than pick on what they're not so good at.
"As a manager, you have to make sure the confidence within your own team is high with a situation like Huddersfield. The best way is to talk about what they're good at."
Huddersfield went on to beat Cardiff 2-1 which propelled them to Championship safety.
They then beat Sheffield United 1-0 before Warnock finished his reign with a 2-0 victory over Reading. Josh Koroma and Joseph Hungbo were on the score sheet to ensure Huddersfield climbed to 18th place.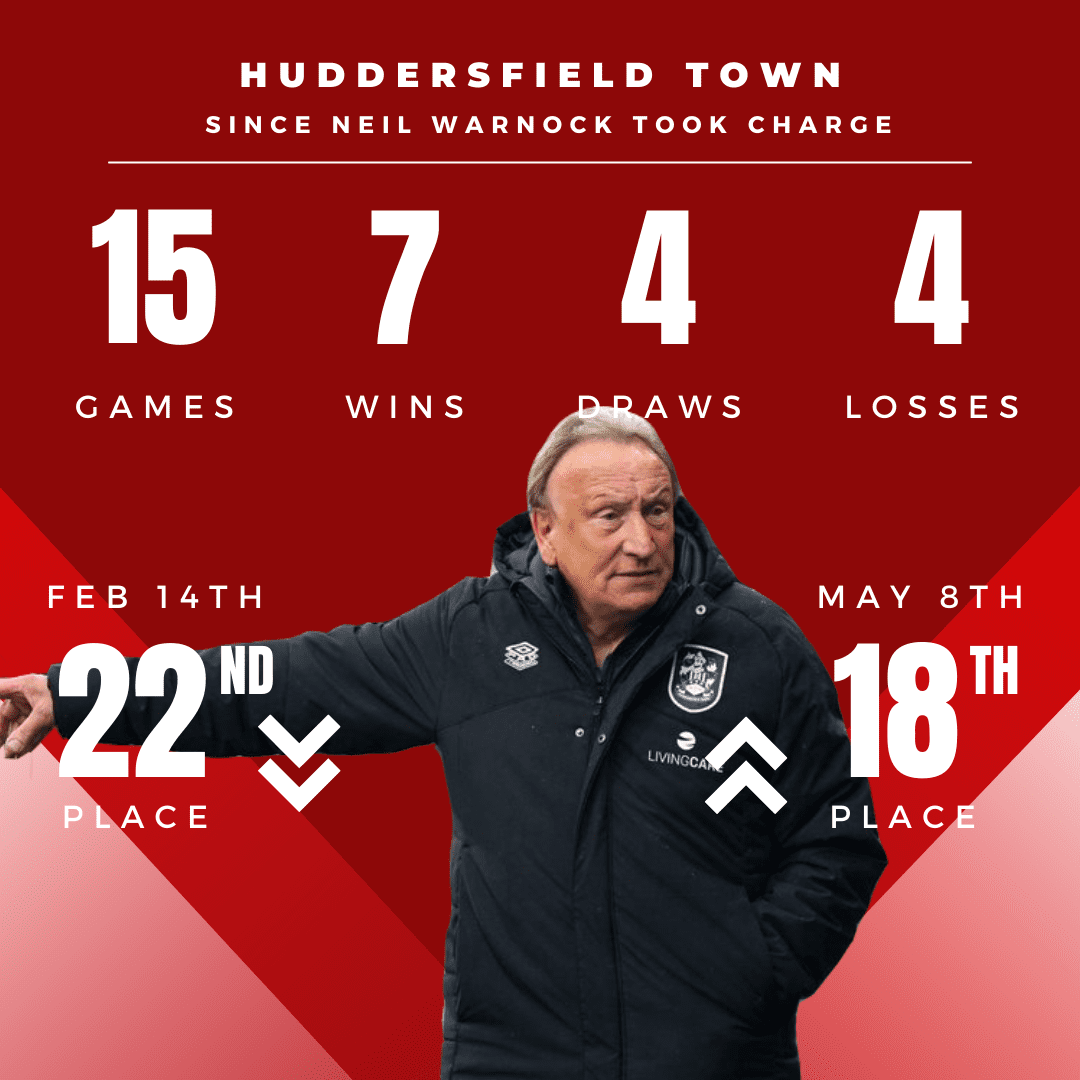 When Warnock took over, he appointed his former striker Ronnie Jepson as Huddersfield assistant manager and former striker.
The former frontman said: "When Neil and the club called it just made sense. I played under Neil in the 90's and it seemed like the obvious choice.
"I really wasn't sure we would manage to save the club from relegation but knew if anyone could, it's Neil.
"I actually had a lot of fun in these last 15 matches of the season. We really felt like a team. Yes, we were under pressure at times, but the support was fantastic.
"The fans were with us the whole way. It really felt like they knew we were going to stay up as soon as Neil came in."
Huddersfield's survival hardly seems surprising given Neil Warnock's history in management. 1,618 matches managed isn't bad going by any means.
All signs point to this being Warnock's last job in football management, but you never know with Neil. He finds a way of surprising everyone time and time again.
But if he doesn't take on another team, what could the future hold for him?
With his recent foray into Twitter, which has seen him amass just over 250,000 followers in just under a year on the site, Neil's future may lie outside of the beautiful game.
From one dinosaur to another 🤣

Not extinct yet 😉🤞 pic.twitter.com/fpN6jZOuk5

— Neil Warnock (@warnockofficial) February 14, 2023
Alongside social media stardom, Warnock has been hosting a series of theatre shows entitled 'Are you with me'.
These have been placed in cities up and down the country where he has had previous influence or success as a manager. These evenings recount the many stories of his past and present.
Given the popularity and number of these events, a career in entertainment does not seem too far-fetched given the former winger's quick wit and ability to recall a tale without missing a beat.
Or, equally plausible and slightly more idyllic, Neil will look to retire happily in Cornwall. In another story told by Warnock, some years ago he had a nine-hole golf course installed in his back garden. Who could blame him for wanting to spend his time there?