Lewis Fry has not let his cerebral palsy get in the way of his love for playing football.
The 32-year-old credits his accomplishments on the field for helping to boost his mental health.
Lewis is a goalkeeper for Surrey CP FC – a disability specific football club for ambulant cerebral palsy (CP) players.
Cerebral palsy football is a completely different sport compared to the regular game. Pitch sizes are smaller, it is played differently to standard football, and it is more often than not seven-a-side.
"The sport has been a bit of a lifeline for me in the last few years," he said.
"It's safe to say that I would be nowhere near as happy as I am without it.
"Covid was tough. It changed everything about the world but especially sport. Not just for those who have cerebral palsy."
Lewis started his football journey as a striker before what looked like a career-ending injury led him to play in goal for Chelsea CP FC.
He said: "Growing up I was always a striker but injury forced me to play in goal. It is a completely different world but I took to it pretty well.
"A few years back I got the opportunity to play as a striker for Chelsea despite my injury. I got my goal and honestly it's still my pinned tweet to this day.
Chelsea goalscorer has now been added to my list of accomplishments. It's only taken me just over 6 years.
This feeling is incredible.#CPFootball #Chelsea pic.twitter.com/GdtqrPYVvM

— Lewis Fry (@FamousWarriorSP) December 15, 2018
"After my injury, we were short of a goalkeeper at Chelsea and my coach just asked if I would like to give it a go.
"It was tough at first, there were some training sessions when I told strikers to only shoot to my right as I couldn't dive left.
"It was a real adjustment, I had no idea how much strain goalkeeping puts on your body."
Lewis is hoping that the profile of CP football will continue to grow thanks to charities such as Scope and CP Sports often putting on events and fundraisers to give the sport an increased opportunities.
They currently work with Cerebral Palsy Sport in helping to provide facilities and equipment. Lewis would like more support for CP football, he feels as though the sport still has plenty of room to grow.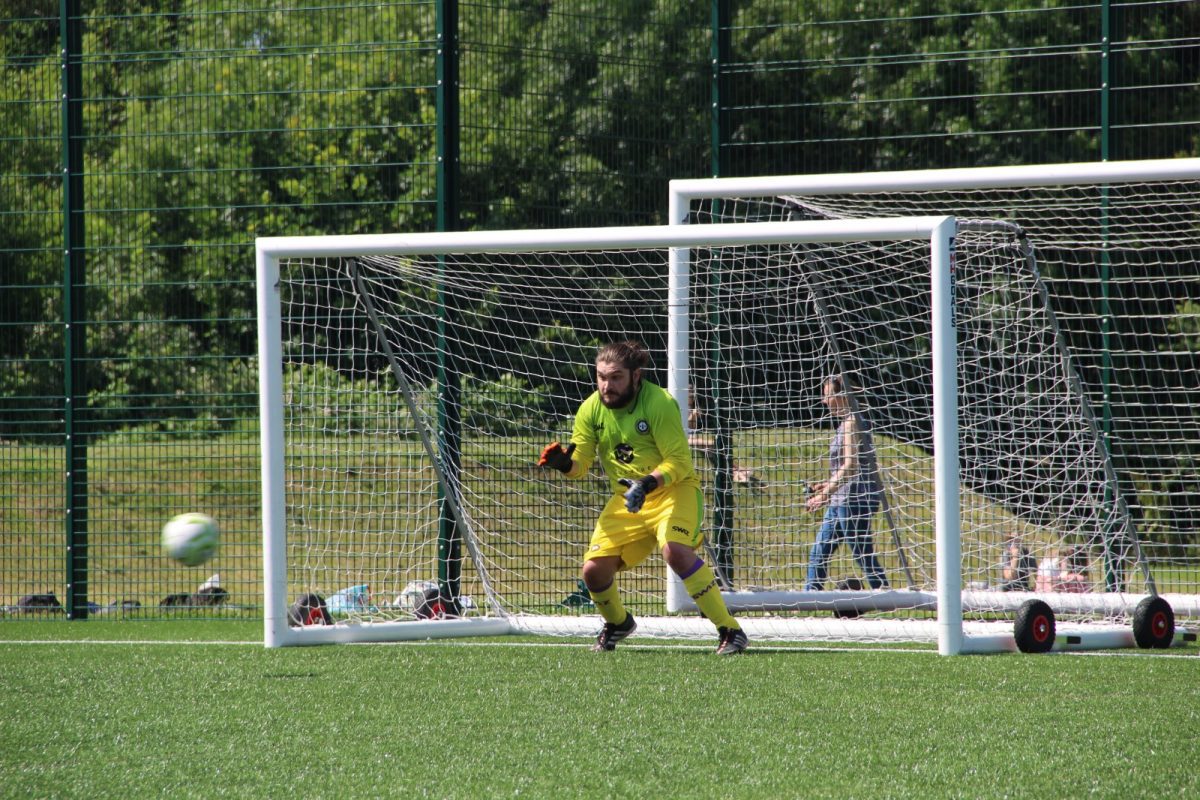 "A bit more funding would really help out," he said.
"The quality of the leagues are really good, almost every team has national-level players.
"If there were a few more opportunities I think the league, clubs, players, and sport as a whole could grow."